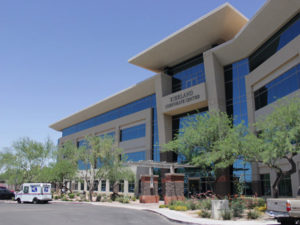 Arizona, Scottsdale – Kierland
7047 E. Greenway Parkway, Suite 250, Scottsdale, Arizona, 85254, United States
The business center in Scottsdale, Arizona is situated in a Premier Class A location in The Kierland Corporate Center. The business center is close to the 51 and the 101 loop making the center easily accessible. Kierland Commons and the Scottsdale Quarter offer exquisite shopping and an array of restaurants, both within walking distance of the center. Just a short drive away in Old Town Scottsdale you can find the world renowned art galleries and the PGA Champion Golf Courses. The business center has fantastic transport links.
Scottsdale/Phoenix Schedule
Course ID
Course
Date
Price
Status
Register
& Pay
Tutoring
Tutoring
Tutoring - Now
$500.00
Available Now
Buy Now
Self-Study
Self-Study Courses
Self-Study - Now
$1,300.00
Available Now
Buy Now
eLearning
eLearning Courses
eLearning - Now
$2,000.00
Available Now
Buy Now
27001LA
ISO27001 Lead Auditor
September 25-28, 2023
$2,500.00
Planned
Buy Now
27001LI
ISO27001 Lead Implementer
October 2-5, 2023
$2,500.00
Planned
Buy Now
27001LA
ISO27001 Lead Auditor
October 9-12, 2023
$2,500.00
Planned
Buy Now
31000LRM
ISO31000 Lead Risk Manager
October 16-19, 2023
$2,500.00
Planned
Buy Now
27001LI
ISO27001 Lead Implementer
November 6-19, 2023
$2,500.00
Planned
Buy Now
27701LI
ISO27701 Lead Implementer
November 13-16, 2023
$2,500.00
Planned
Buy Now
27001LA
ISO27001 Lead Auditor
November 20-23, 2023
$2,500.00
Planned
Buy Now
27001LI
ISO27001 Lead Implementer
December 4-7, 2023
$2,500.00
Planned
Buy Now
27001LA
ISO27001 Lead Auditor
December 11-14, 2023
$2,500.00
Planned
Buy Now
27701LI
ISO27701 Lead Implementer
December 18-21, 2023
$2,500.00
Planned
Buy Now
27001LI
ISO27001 Lead Implementer
January 8-11, 2024
$2,500.00
Planned
Buy Now
27001LA
ISO27001 Lead Auditor
January 15-18, 2024
$2,500.00
Planned
Buy Now
27001LI
ISO27001 Lead Implementer
January 22-25, 2024
$2,500.00
Planned
Buy Now