ISO/IEC 27701 Training Courses
What is ISO/IEC 27701?
ISO/IEC 27701 Privacy Information Management System (PIMS) specifies the requirements and guidance on how to enhance the ISO/IEC 27001 on processing the Personally Identifiable Information. The implementation of PIMS is important when you process and maintain personal information. You need to comply with all the requirements that derive from local and international regulatory, known authorities, and those that come from any interaction with any third parties.
Why is ISO/IEC 27701 important training for you?
This standard is becoming every day more essential for any organization as it provides the requirements of how to manage, maintain, and process data and ensure the privacy level. Processing the information in your organization with the ISO/IEC 27701 PIMS will follow the guidance on how to maintain consistency within the process and ensures it will continually improve.
Being certified person against ISO/IEC 27701 means you are competent person to deal with sensitive issues and processes that are crucial for your organization Information Privacy. ISO/IEC 27701 training and certification will ensure you deliver premium services to you shareholder, top management, or customer and will help you in the career endeavors and specialize in Information Privacy.
With ISO/IEC 27701 certification you will increase your ability to help the organization to secure the processes which has to do with the Personal Identifiable Information. This training will increase your knowledge and skills, and you will be able to advise your organization on the best practices when they deal with the Privacy Information.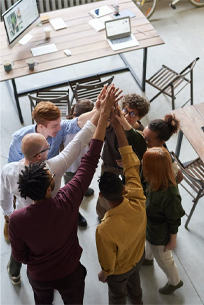 Benefits of being an ISO/IEC 27701 certified person
As certified person against ISO/IEC 27701 you will have many benefits, such as:
Increase you knowledge, competence and skills on how you can help you organization dealing with Privacy Information Management
Prepare yourself on how to manage the Privacy Information processes and the team which is involved
Increase your reputation towards the management and other team member within organization
As an expert and consultant you will be more reliable when dealing with customers
Develop you risk management approach
Be able to adjust processes in order to improve Privacy Information processes in an organization
Have an international recognition credential
ISO/IEC 27701 Training and Certification Schemes
Check our training list and register for an upcoming training course