ISO 31000 Risk Manager Training
What is ISO 31000?
The purpose of ISO 31000 Risk Management is to create and protect the value within an organization. It encourages innovation, improves overall performance, and supports objective achievements.
ISO 31000 is a Risk Management Standard that provides the framework and processes of how should an organization be prepared to respond to any risk that may arise. This standard helps organizations to develop, implement, and maintain the continual improvement of the framework which aims is to integrate Risk Management strategies in the organization processes, such as decision-making.
Why is ISO 31000 important training for you?
Being a certified person against ISO 31000 Risk Manager Training means you are a competent person to deal with Risk Management and its related processes that are crucial for your organization's health. This training and certification will guide you on how to identify and treat the potential risk that could endanger the achievement of the targeted objectives.
ISO 31000 training and certification will ensure you deliver premium services to your shareholder, top management, or customer and will help you in the career endeavors or be appointed on a highly relevant position within your organization.
With ISO 31000 certification you will increase your ability to help the organization to secure the processes, advancing your Risk Management and Risk Identification skills. This training will increase your knowledge and expertise overall, and you will be able to advise your organization on the best practices when they deal with the Risk Management Processes.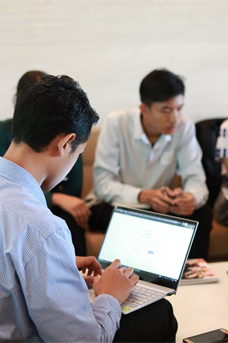 Benefits of being an ISO 31000 certified person
As a certified person against ISO 31000, you will have many benefits, such as:
Increase your knowledge, competence and skills on how you can help you organization meet the objectives while managing Risk
Reduce costs while integrating a proper Risk Management in the organization
Value creation and protection for the organization
Increase the chances you help the organization to achieve the objectives
Prepare yourself on how to manage the Risk Management processes and team
Have an international recognition credential
Increase your reputation towards the management and other team members within the organization
As an expert and consultant, you will be more reliable when dealing with customers
Develop your risk management approach
Be able to adjust processes in order to reduce the risk
Gain more trust and confidence towards stakeholders
ISO 31000 Training and Certification Schemes
Check our training list and register for an upcoming training course