ISO 22301 Business Continuity Management System Training
What is ISO 22301?
Business Continuity Management System (BCMS) specifies the requirements for implementing a system that prepares, protects, responds and recovers in case of any disruptive event occur to an organization. The ISO 22301 BCMS is designed to help organization to protect, reduce the likelihood of occurring, prepare for, respond to, and recover from any disruptive incident that may arise. By having this standard implemented, you organization is able to detect and prevent threats.
Why is ISO 22301 important training for you?
Being a certified person against ISO 22301 means you are a competent person to deal with sensitive issues and processes that are crucial for your organization's health. ISO 22301 training and certification will ensure you deliver premium services to your shareholder, top management, or customer and will help you in the career endeavors or be appointed to a highly relevant position within your organization.
With ISO 22301 certification you will increase your ability to help the organization to secure the processes, minimize losses, and maximize effectiveness on the recovery functions. This training will increase your knowledge and skills, and you will be able to advise your organization on the best practices when they deal with the Business Continuity Management System.
Upon receiving a certification as a person you will be able to increase your competency in information security and learn the most contemporary approach to use when implementing ISO/IEC 27001 ISMS. Above all, your knowledge will be gathered and strengthened which will give you more focus on the information security perspective.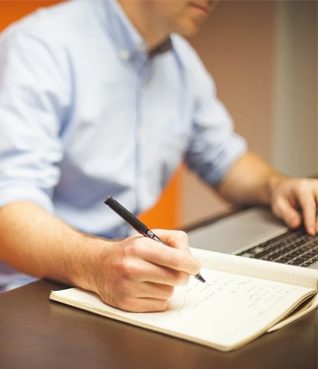 Benefits of being an ISO 22301 certified person
Among many benefits individuals certified against ISO 22301 will be able to:
Increase you knowledge, competence and skills on how you can help you organization meet the objectives

Prepare yourself on how to manage the business continuity processes and team

Increase your reputation towards the management and other team members within organization
As an expert and consultant you will be more reliable when dealing with customers
Develop you risk management approach
Be able to adjust processes in order to improve the recovery time
Have an international recognition credential
ISO 22301 Training and Certification Schemes
Check our training list and register for an upcoming training course